This week's Essex Business Forum meeting put Christmas firmly on the agenda, as at least five members mentioned it in their 60-seconds.  With 22 members in attendance, and 2 visitors, that's a hefty percentage and places us on the slippery festive slope.
Now a top table regular, Stuart Smallcombe of LG Networks (standing in for Aidan Squire of Quality HR) chaired confidently.  Guiding us all through the proceedings.
Headlines to take away and savour include;
Three members have already smashed the 100-point mark for November. David Plumley of Integrate Networks is in third position with 102, Paul Booth of Booth & Co Accountants in second with 123, and Scott Griffiths of Eseyo Web Design tops the league with 147.
Dean Caldon of Grace & Rose Estate Agency won the Oscar – an accolade he received for holding the No#1 position in The Best Estate Agency Guide for CM11 postcode.
£19,500 of recorded business passed since last week.
27 referrals logged in this morning's meeting.
Two visitors joined us – Simon Essex of Absolute Appointments, and Toby Acton of Sales Masters Guild. This was Toby's third visit, and we hope to welcome him as a new member soon.
Well done to Matt Barry and the team at Blue Serif for winning the runner up Business of the Year award at the Essex Business Awards last week.
We were given a short, snappy masterclass in one to ones from Nick Cooke of Nick Cooke & Associates Structural Engineers.  In his engaging education slot Nick reminded us of the importance of regular and varied one to one meetings.  His advice was sage, "make sure to organise regular one to one meetings with fellow members.  Find out what they do, and how you can help them".  Well said.
The 60 second round had some interesting topics this week.  With Saj Sreedharan of Humble Violet's Florist talking about Christmas events, and the wide range of table centres and extravagant displays the team at his Brentwood High Street florist will be creating for client's over the coming weeks.  Brain Painter, of Pilgrim Hypnotherapy told a heart-warming story of a father who'd triumphed over public speaking nerves, and confidently given his Father of the Bride speech.
Mike Rogers of The Mortgage Store introduced the group to a new buy to let mortgage.  It's USP is that it includes bridging finance, enabling landlords to buy rental properties which require renovation before a tenant takes up residency.
Tina Walker of Liberty Executive Services showcased her Christmas services, and top of the list, Christmas lists.  Mailing lists to be specific…she can manage the December Christmas card mail out, minus the hassle.  Vincent Goode of Speedprint can help too, printing bespoke branded cards for your valued clients.
Ben Golding of Utility Warehouse wanted to light up the nation – he's not far off achieving his goal either.  It turns out Utility Warehouse has installed free LED lightbulbs in 90,000 homes across the UK and won 21 Which Awards.
Terry Maylin of TM Law dulled the Christmas build up slightly, with words of warning for us all to consider.  A work party held off site still counts as bring 'in the office' and business owners' liability is also the same.  There are many 'booze fuelled incidents' he stressed, and smart business owners draw up basic party rules in the form of a Christmas Party Policy.  Sensible.  Terry can help.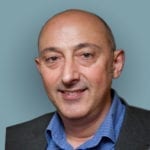 We all applauded Vince Goode of Speedprint for his excellent 10-minute presentation, which this time took the form of a quiz.  Did you know…JPEG stands for Joint Photographic Expert Group.  PDF stands for Portable Document Format, and DPI measures dots per inch.  No…we didn't either.  It turns out that expert printers like Vince should be valued above all else.  But we knew that anyway!
The Christmas party menus are in circulation.  Brian reminds us all to choose our options and pay up asap.  The 20th December meeting will be a Naughty Corner Take-Over.  Wear Christmas jumpers (or other festive gear) and prepare for a bumpy ride.
Great meeting and see you next week!
Jill (in for Aidan)